2021 UPDATE: DEER FARM CAMPGROUND IS TEMPORARILY CLOSED
WE THANK YOU FOR PATRONAGE
AND LOOK FORWARD TO SEEING YOU IN THE FUTURE!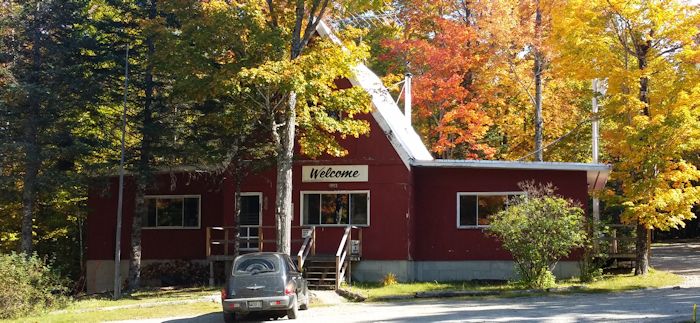 Deer Farm Camps & Campground is cradled in Maine's western mountains, far from the hustle and bustle of city living.
Spend your time hiking the abandoned logging roads in the adjacent wilderness or plan a more extensive trek up one of the local peaks. Only 20 minutes from the Appalachian Trail, Deer Farm Camps & Campground provides a welcoming home base from which to explore the local countryside. Those who prefer boating, fishing and swimming will enjoy beautiful Tuft's Pond, one of the three mountain lakes within walking distance of your campsite. The surrounding forest is also home to abundant wildlife: deer, moose, black bear, fox, rabbits and an exhilarating number of birds provide the perfect diversion for the wildlife enthusiast.
The area boasts a wide variety of dining opportunities, from roadside diners to four-star establishments and everything in between. A three-mile drive brings you to Kingfield, which prides itself as being the prettiest town in Western Maine. Historic homes, charming shops and the ever-popular Stanley Museum make for a delightful afternoon.
Spend some time at Deer Farm Camps & Campground, stretch your legs, revive your spirit and put a little piece of Western Maine in your heart.